Receiving Wage Subsidies has never been easier
Using Funding for Futures, employers create an account, choose the program they wish to apply for by answering a simple question, and then manage the process from application to claim. They can even upload their banking details and add account administrators to make the whole process easier on their end.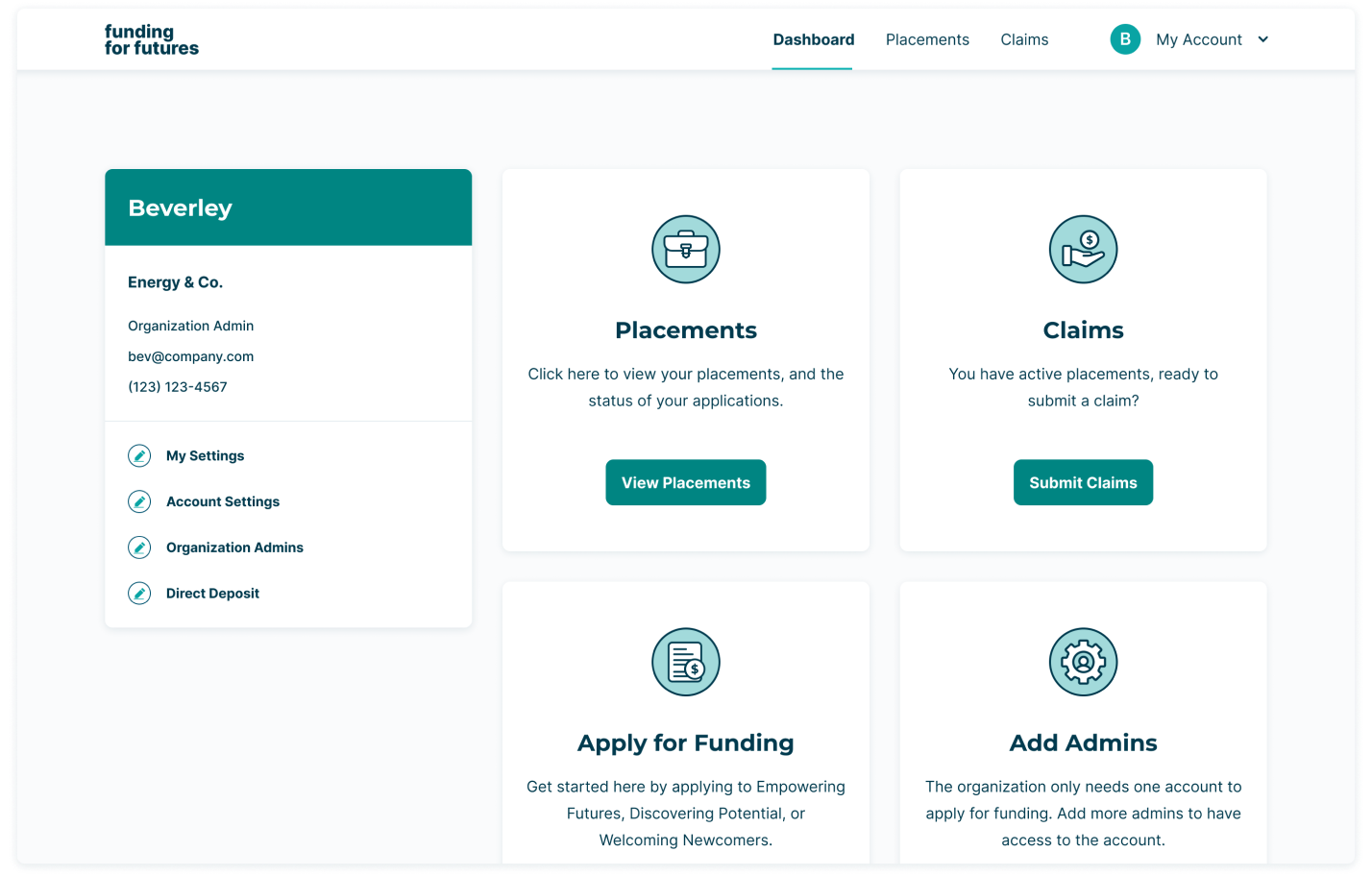 Our Programs
EHRC offers a number of wage subsidy programs to electricity sector employers to support the recruitment of youth, students and newcomers to Canada. ​
Benefits of Creating an Account
Your account allows you to apply for funding, check placement status, manage your placements and submit your claims. A dashboard view is available at any time to verify the status of any placement. Creating an account is easy and we will help you through the steps.
Apply for Funding
You'll have to create an account first. Then you can choose the program you wish to apply for by answering one simple question - with up to 20 participants at a time. You can even apply for funding before you have a participant identified.
Manage Placements
You can check the status of your applications at any time by logging in. Once it has been approved, a contract is issued via DocuSign and you can always update us on the status of a placement (maybe an applicant left early - or you liked them so much you hired them full-time!).
Submit Claims
We recommend submitting your claims monthly so you don't get behind. Just login, find your program and applicant from the dropdown and upload paystubs (or equivalent payment details) and we'll be able to process your payment for the month.
Contact us if you have questions
The whole thing is pretty easy but if you do have any questions about Funding For Futures or any of our programs, our support team is always happy to help - feel free to fill in the form below and we'll be back to you in a couple of business days.